BUSH. BUGS. BUNNYHUGS
Camping is a right of passage here in Saskatchewan. We endure some of the toughest winters on the planet, so when camping season rolls around, we take advantage of every moment that we can. It doesn't matter if it's a blizzarding May Long weekends, giant mosquitos, freezing lakes, or mudded out back roads, nothing stops a Sask. Camper.
Saskamper was created with the way we live in Saskatchewan. Stylish, strong and comfortable Bunnyhugs that celebrate more than just camping. We carry a lineup of other great designs such as Saskhunter, Saskangler, Saskrancher, and Saskurler. We have new designs launching frequently.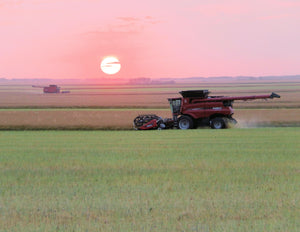 Saskatchewan Born & Raised
We were born and raised in Saskatchewan so we understand what our customers need and we've designed our brand with this in mind. This isn't just a clothing brand for us but a way of life! We grew up camping, hunting, fishing, farming and love everything that amazing Province has to offer us.
Contact Us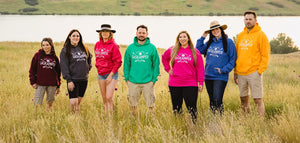 What is a Bunnyhug?!
Here at Saskamper, we are proud to call our "hoodies" Bunnyhugs. Truth be told, I grew up in Northern Sask. and didn't even know there was another name for them except Bunnyhugs.
Who has ever been outside Saskatchewan and referred to your hooded sweater as a Bunnyhug or went to a store and asked for one, and got a strange look? Still to this day I can't not call them Bunnyhugs and my friends from other Provinces or Countries just laugh.
Shop Bunnyhugs